Instaforex News
InstaPips.com came with some additional information about forex broker Instaforex
VPS Hosting for InstaForex Customers InstaForex Company Brings to Public a New Trading Facility.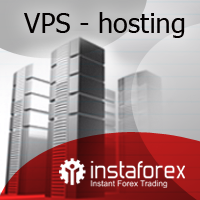 InstaForex Company renders a new VPS hosting service for its customers. Today VPS (Virtual Private Server) is a front-rank option allowing to use a virtual private server for arranging activity in Forex market. VPS hosting grants you access to a full-function virtual dedicated server. Application of VPS hosting gives an opportunity to take all advantages of a single-unit physical server. Your trading stability will no longer depend on your personal computer capacity and Internet access. You will be able to control your trading from any spot of the planet without installing the terminal every time.
You can employ this server of InstaForex Company on the most beneficial terms in Forex market. The company clients are allowed to choose one of three types of VPS server configurations with Windows system and with reinstalled InstaForex terminal. Depending on a trade balance, you can get access to VPS hosting for free or paying from 3 US dollars.
You can draw up an order for one of chosen VPS hostings in the Client Cabinet. Besides, your Client Cabinet will show statistics of a server active period, amount of funds withdrawn from the balance and your order status.
With this option of VPS hosting by InstaForex your trade on Forex will reach a brand new technological level.
Trade and gain with InstaForex!